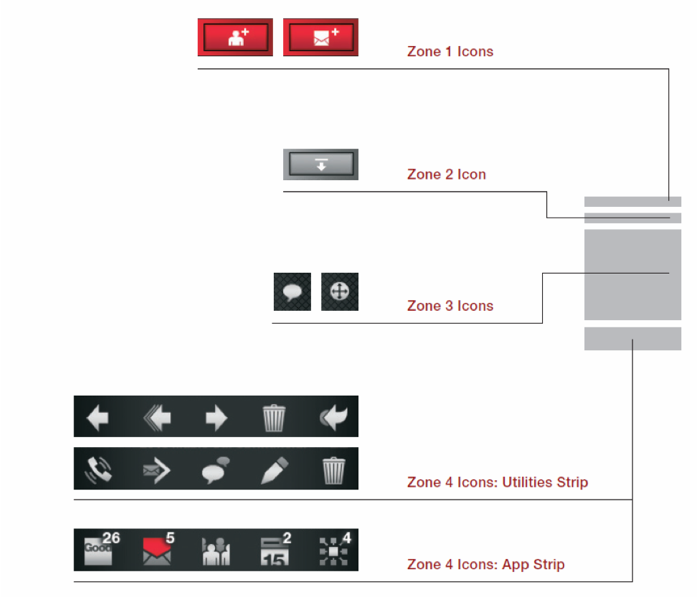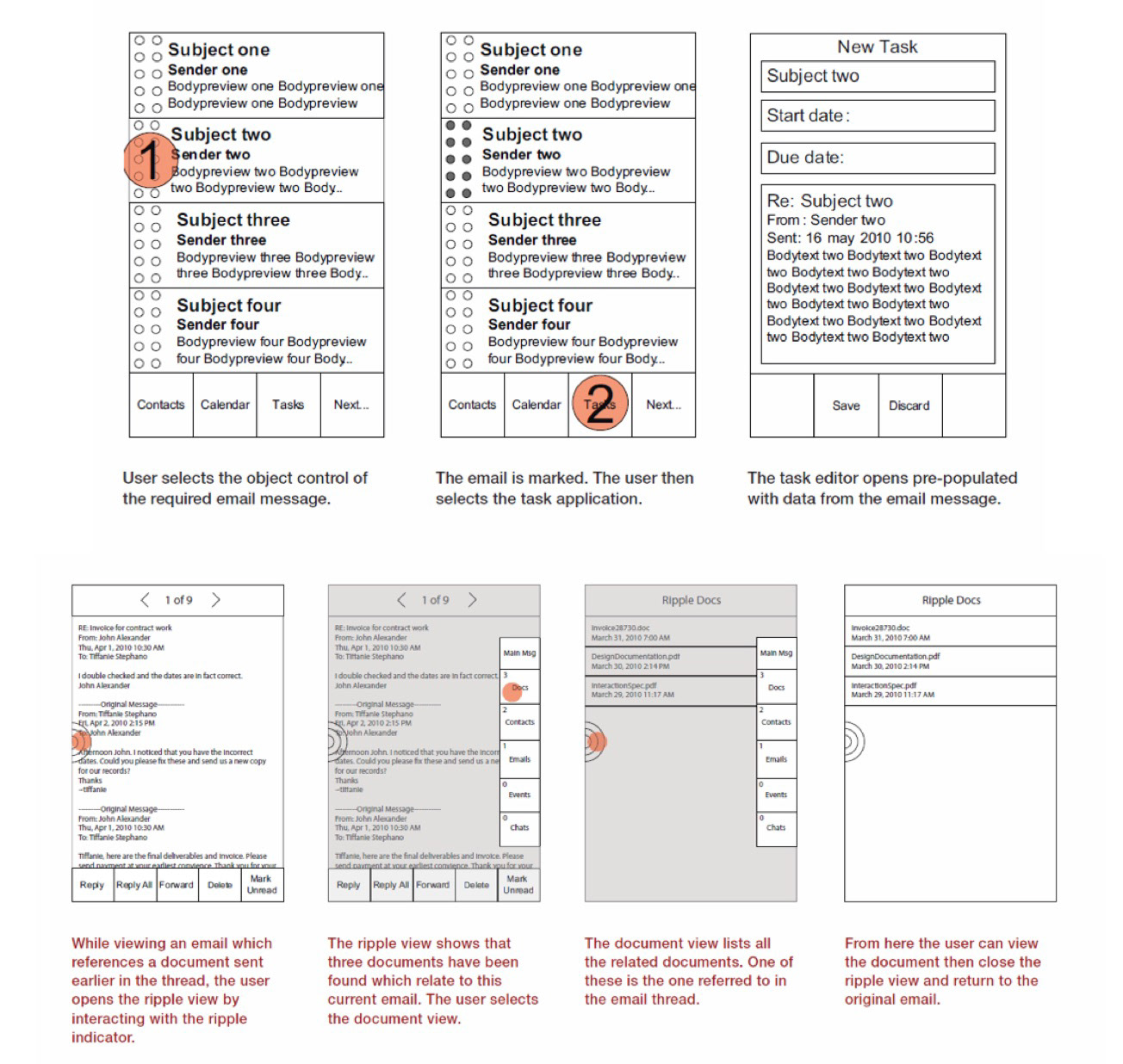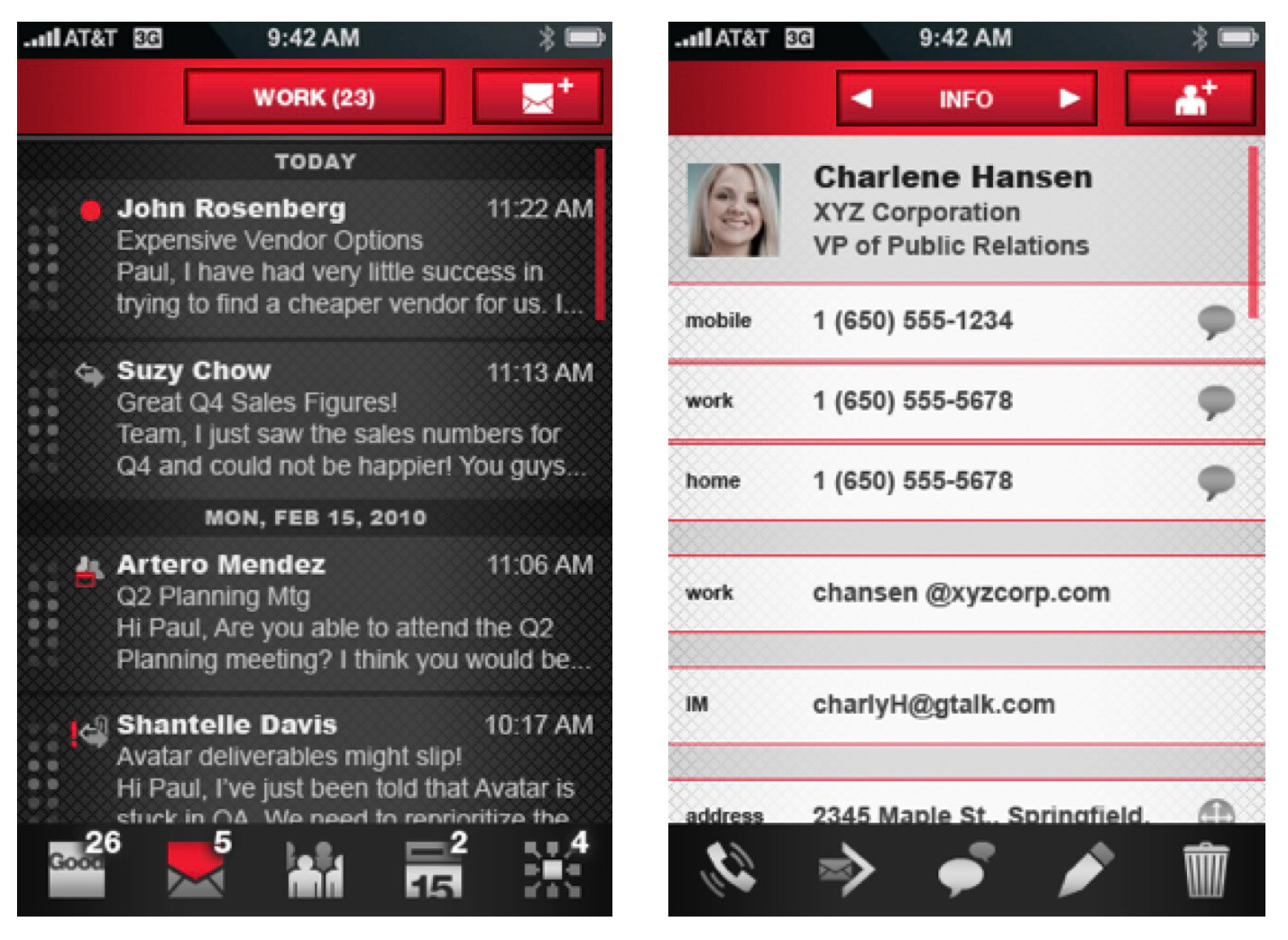 Problem
: New smartphone platforms challenge existing interaction patterns and provide new opportunity
Solution
: Envision new interaction models and create a uniform design language aligned with brand attributes
Result:
New touch-aware interaction patterns leading to potential patents and a refreshed design language system to match increased expectations of emerging mobile platforms
In 2008, the iPhone and Android emerged as dominant mobile platforms. This transition created an opportunity for Good to rethink its aging mobile messaging experiences. I led a team that created a new interaction and visual language system to capitalize on the opportunity.
Two interaction patterns from the system provided rich data-interactions similar to drag-and-drop, while staying consistent with touch interface usability. A patent was filed for the object-subject interaction at the top below.
The Carbon system also encompassed a visual language that represented the Good brand. This system would come in two variations named Graphite and Diamond pictured here.