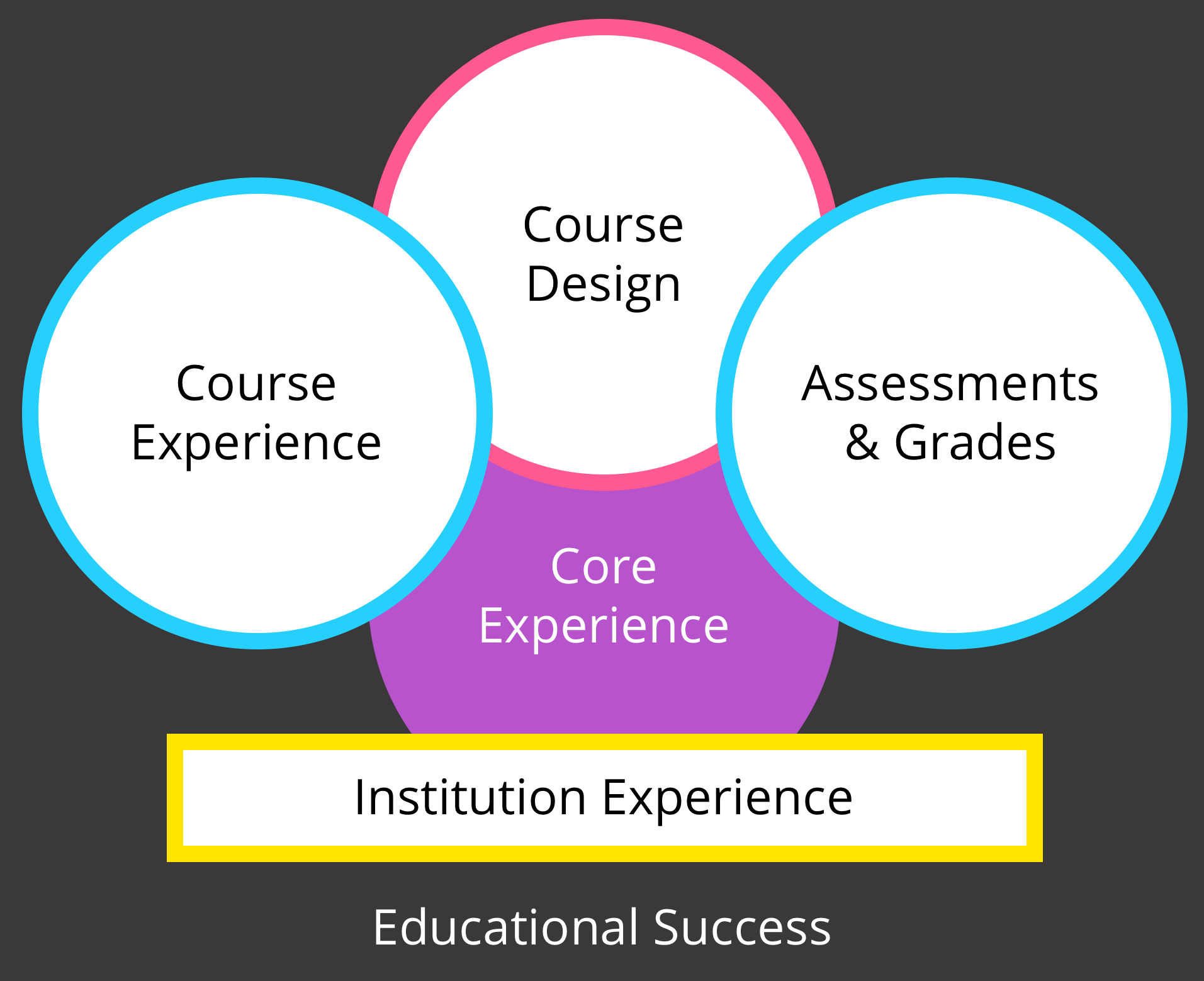 Problem
: A rapid increase in design & engineering resources and a portfolio that appeared to be a collection of separate products rather than a platform for education
Solution
: Restructure product delivery around platform capabilities and develop cross-platform visions to connect the product portfolio
Result:
Sane absorption of new resources which doubled engineering and design headcount; increased knowledge across the portfolio for PM, design and engineering and increased collaboration on product roadmaps
Early in my tenure at Blackboard, we were faced with two opportunities. The first was an investment to double the size of the Learn Ultra engineering teams which included doubling the size of the design studio. The second was a strategic initiative to look at our whole product portfolio as a capability framework and less as a collection of separate products.
I worked with my leadership cohorts to figure out a way to address both of these. I took the backlogs for our key products and iterated different affinity diagrams of the items to put them in buckets that represented themes for our workflows and products. The result below segmented our work into key areas:
+
Our core application structures, including our key design language system and main interaction design approaches
+
A student and instructors experience of their relationship with the educational provider outside of their class experience
+
The phases used in creating courses
+
The actual experience of taking or facilitating a course
+
The core aspects of learning systems related to assessments and how they get feedback and grades
+
The overall idea of educational success and how it relates to newly available analytic data to inform every aspect of education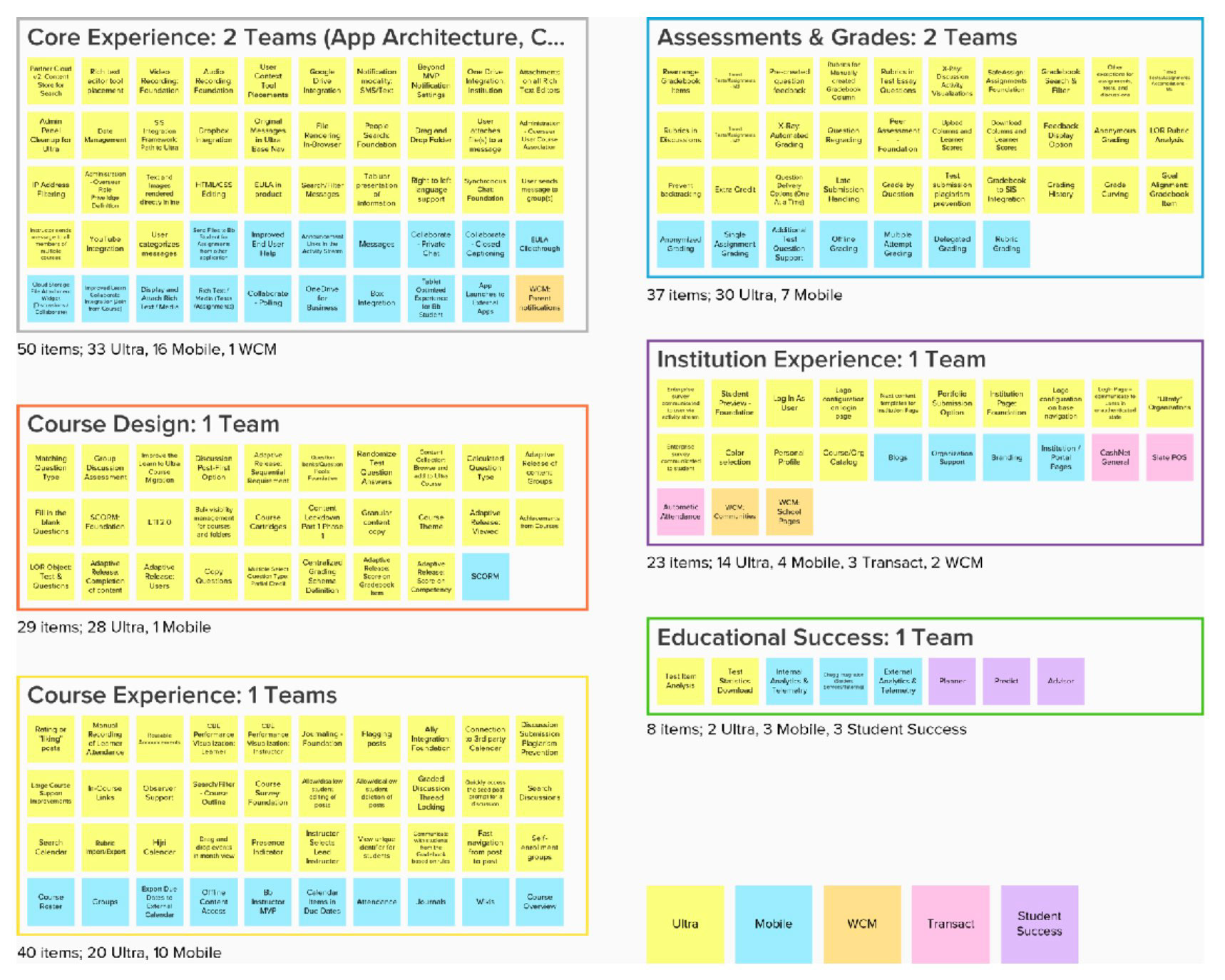 The first success of this model was getting the Learn Ultra PM an development teams to organize in this way to provide increased autonomy and scalable authority to those teams. Within the design studio, it provided a way for us to look at workflows cross product, do light-weight design that captured those workflows, and then inject new user stories into the product backlogs that represented the cross-product vision. Each product still had the flexibility to tackle stories in priority order but we had increased the viewpoint of how to bring the whole product offering into a more complete experience for our customers.
The three images below show how this manifested in practice as things moved from product backlogs into the design team and back out.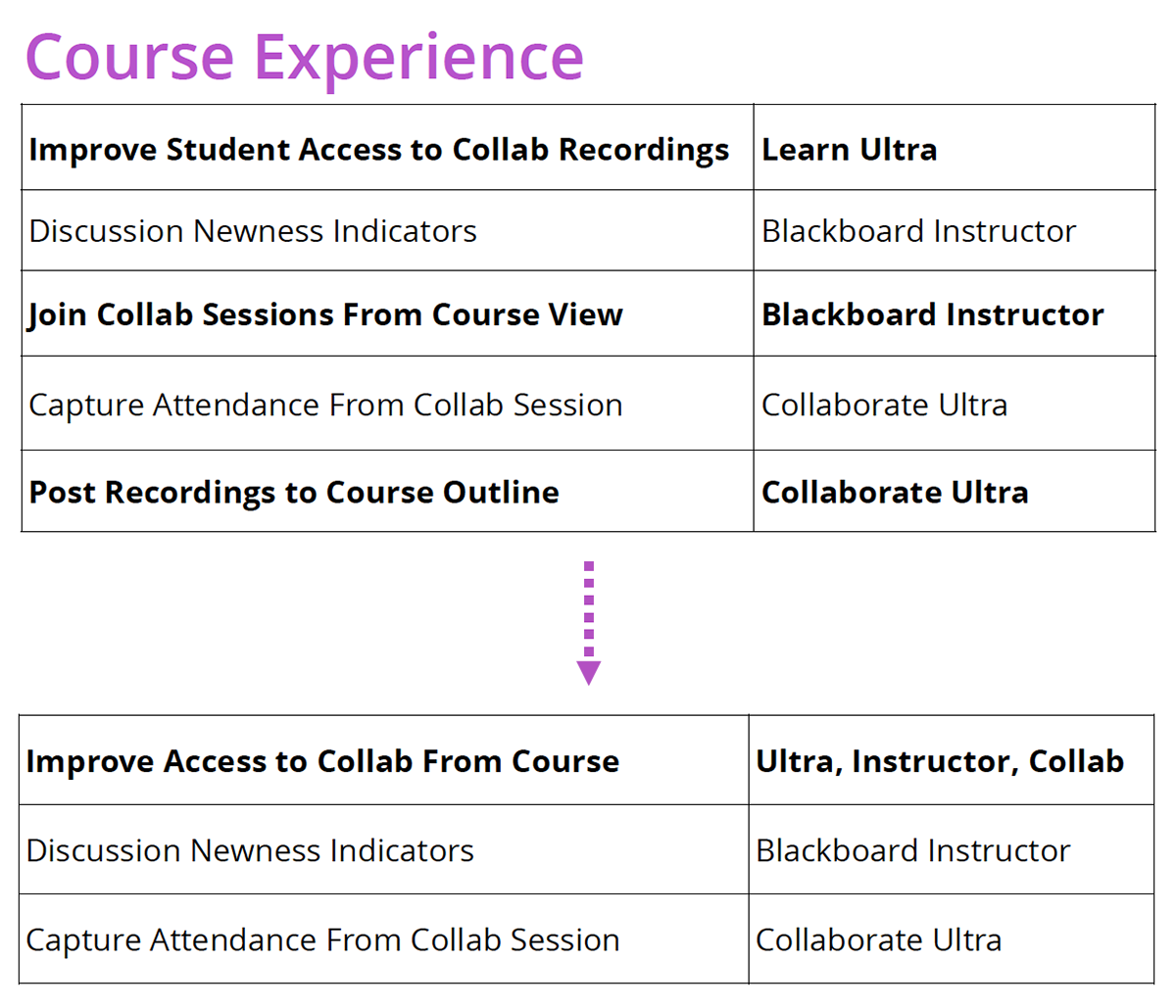 With this visibility, we were able to design experiences that truly embraced the breadth of our portfolio. Below is a conceptual design for how Learn Ultra, Collaboration Ultra and the Blackboard mobile app would integrate for course sessions recorded in response to a specific learning item.