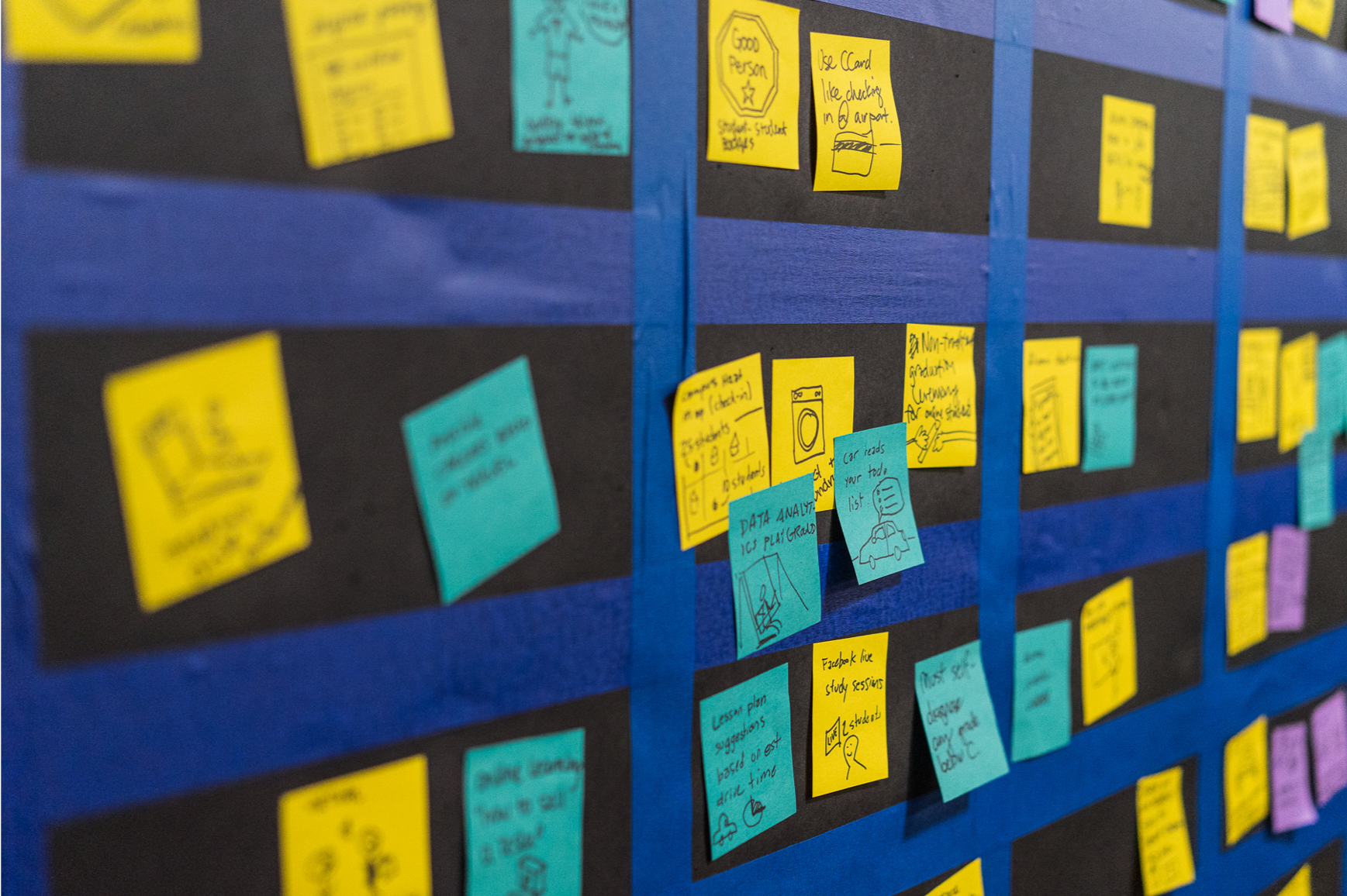 Problem
: Disparate design practices across professionals from different backgrounds; insufficient rigor and innovation in thinking about customer needs
Solution
: Unify the discipline of design through a common language; engage customers more fully in discussions about solutions for
their customers
in order to drive increased innovation and market differentiation
Result:
More rapid alignment on problems and solutions across PM, design and engineering; increased trust and involvement from customers as they perceive us as being partners in their own businesses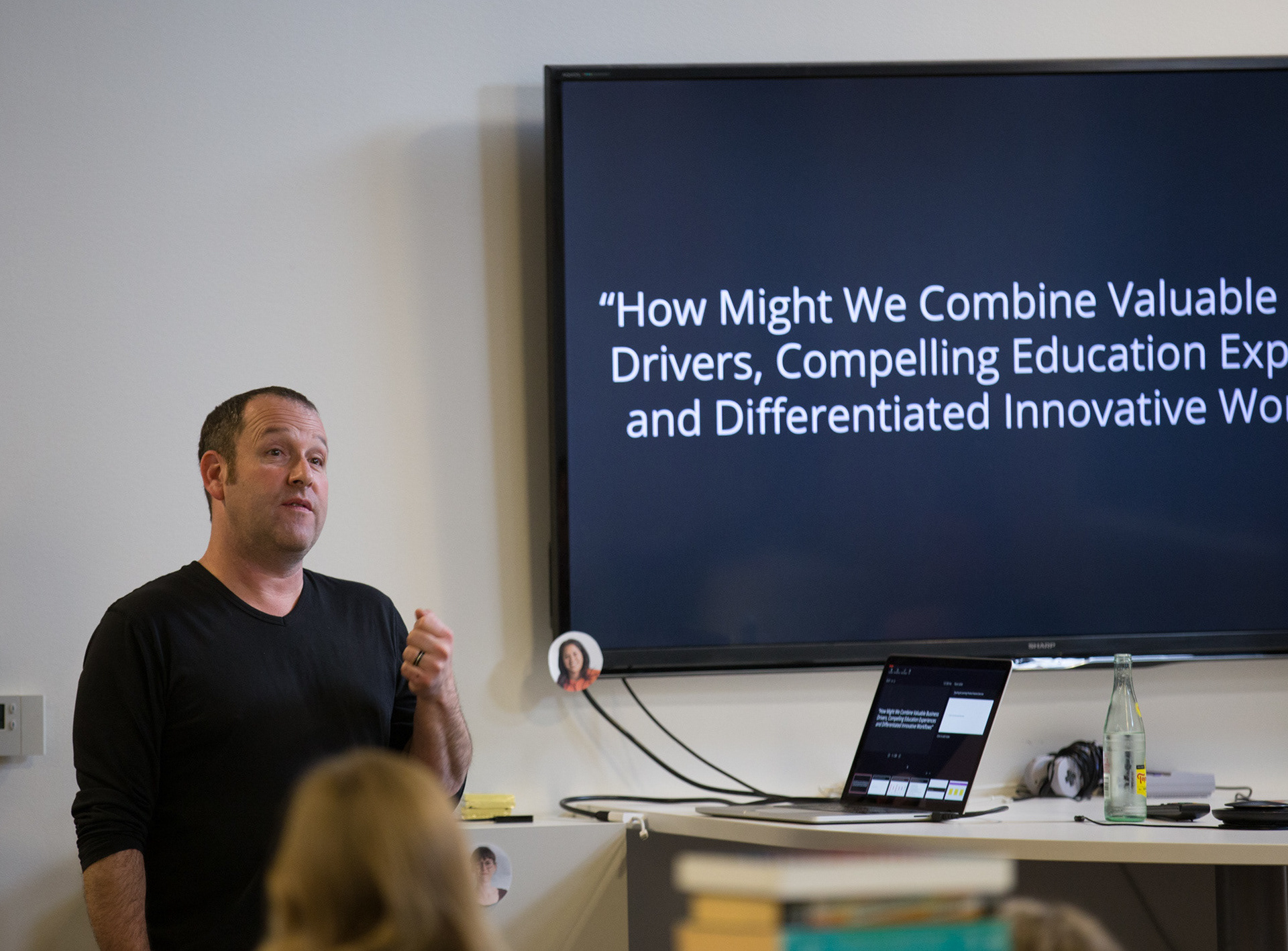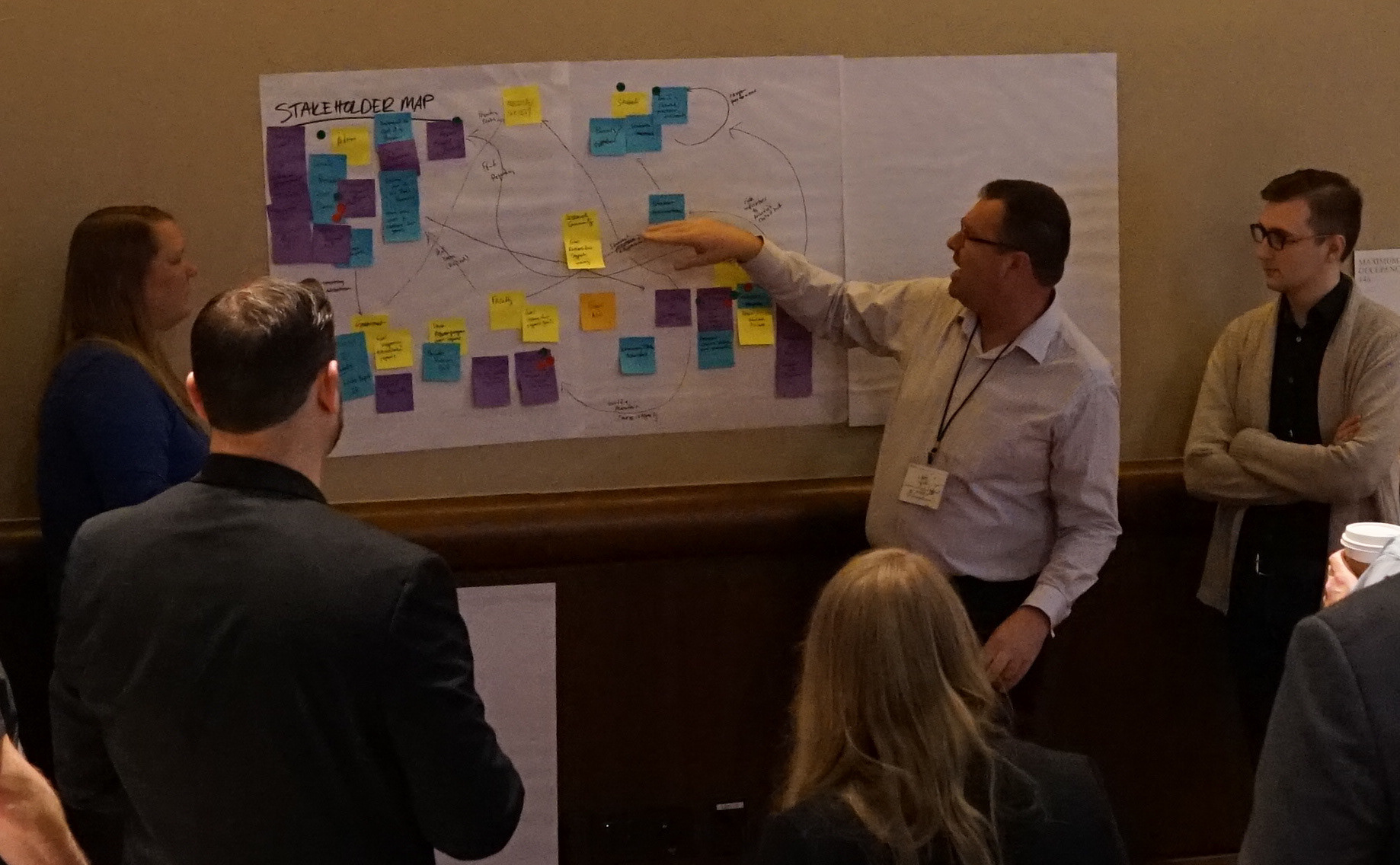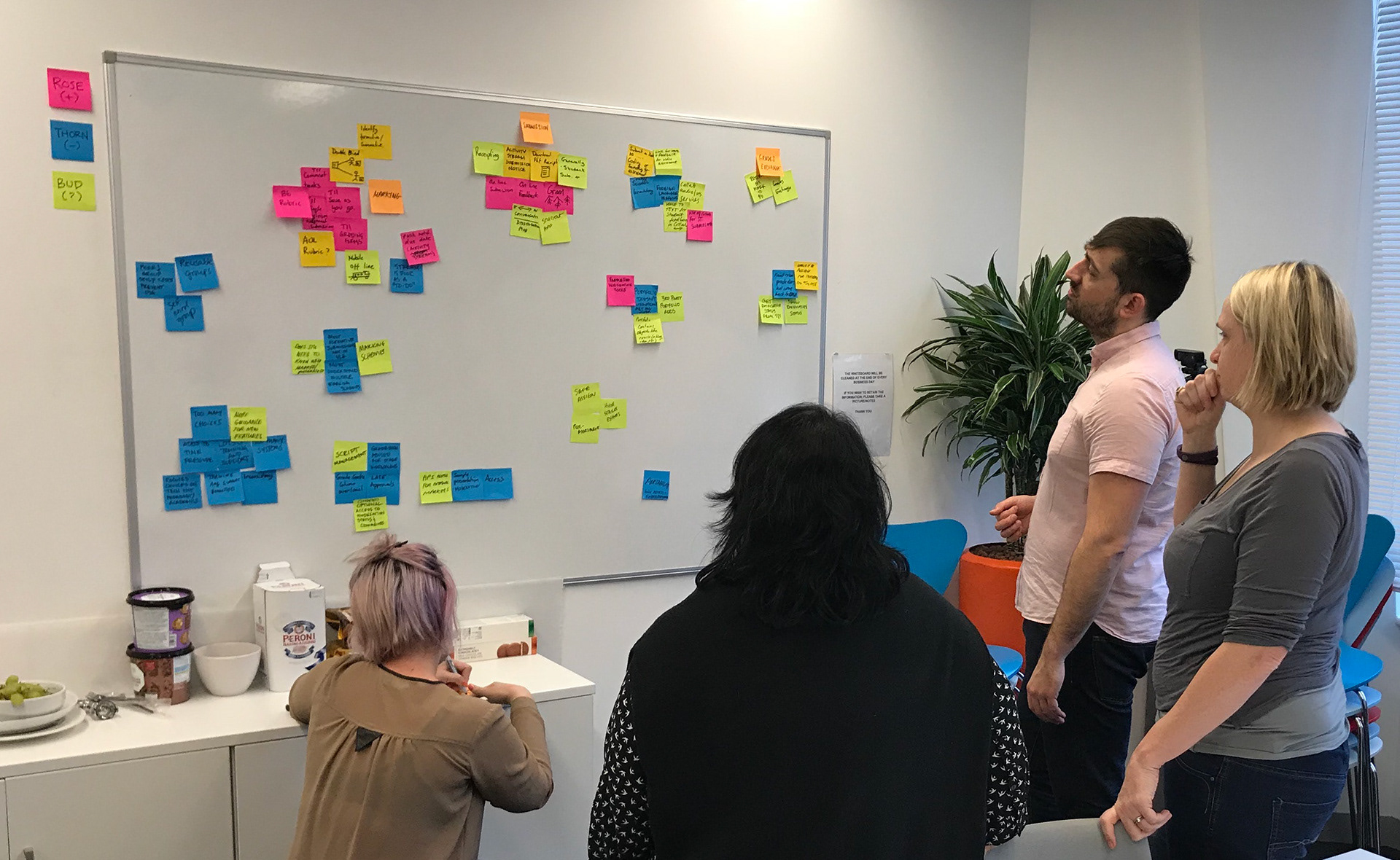 No design portfolio is complete without photos of Post-It notes, whiteboard scribbles and someone standing in front of a room facilitating.
At both Autodesk and Blackboard I was involved in two important initiatives: standardizing design discipline and using those standards to shift how we engaged with customers.
The first was about bringing professionals from varying backgrounds, including those from other departments like sales, engineering and product management, into a common vocabulary. At Autodesk I was part of a team that became certified to teach the
LUMA Institute
 system internally. We brought that system to over 350 employees. I continued that work at Blackboard as well, with a workshop series I co-created to merge our diverse backgrounds into a standard of practice that shaped how we framed problems, processed customer input and iterated on solutions.
The more interesting aspect of this approach is to use it with customers and business partners. It elevates the conversation beyond feature wish lists and put us in position to be participants in the success of our customer's businesses. Beyond mere feature wish lists and wants, it allowed us to increase engagement with strategic customers and understand what their users needed most.