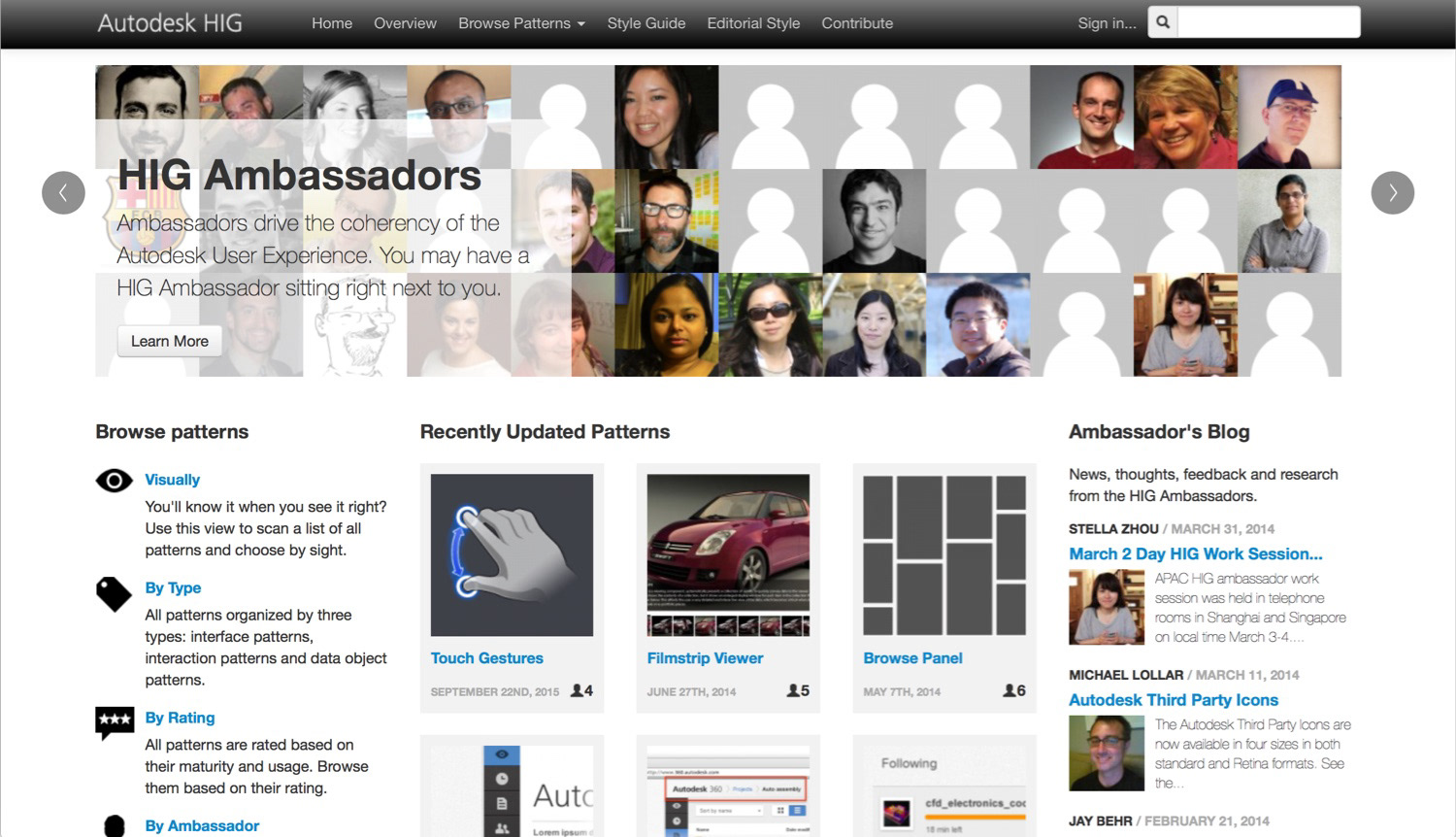 Problem
: Differing interaction & visual design patterns across a portfolio of products being sold together through a subscription model
Solution
: Develop human interface guidelines to unify a portfolio built from a mixture of acquisitions and in-house teams working in isolation
Result:
 First version of uniform standards for the cloud and mobile products carrying the "360" brand name
In 2011, Autodesk's executive team made a complete commitment to a subscription and cloud-based future for the company. Because customers would soon be exposed to a wider variety of product offerings, a coherent sent of patterns and visual styles needed to be created.
I collaborated with other design leaders and senior designers to create these visions for how our experience might behave and look.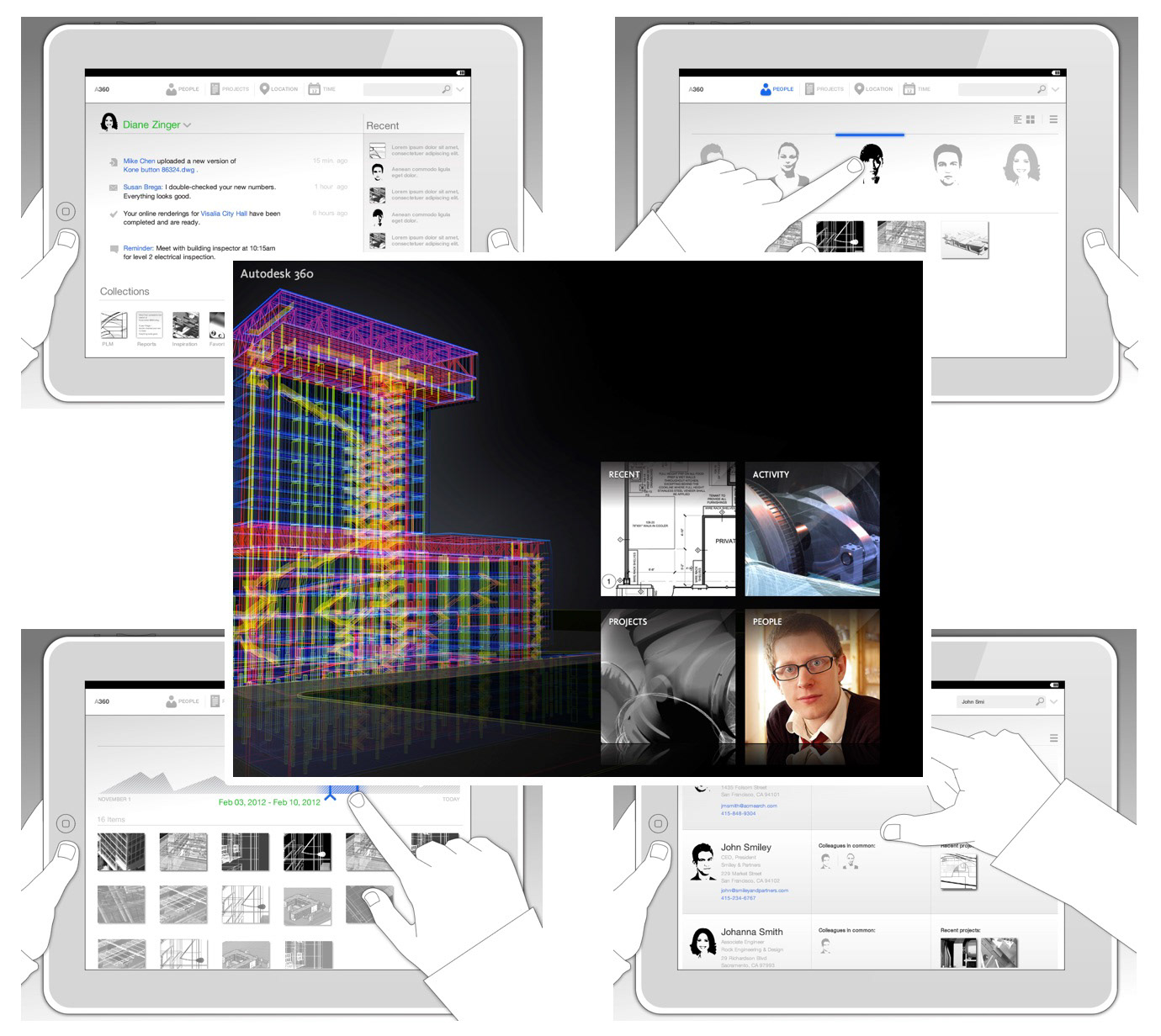 With the vision in place, we broke the system into component patterns and styles.
This led to the creation of the first Autodesk Human Interface Guidelines (HIG) live site. I also collaborated to implement an ongoing program to maintain and grow these standards.
Two of the more innovative interaction patterns I directly co-authored were called pivot and incremental zoom. These are both illustrated here with snippets from the HIG site.
At the end of 2015, Autodesk's executive team sponsored a reboot of our interface guidelines. This project would modernize our system and make it more accessible to engineers as well as designers.
As lead for this effort, I undertook external research to examine how other prominent companies such as Google and IBM had accomplished their newly published design systems.
These snapshots show some of the findings from that report.