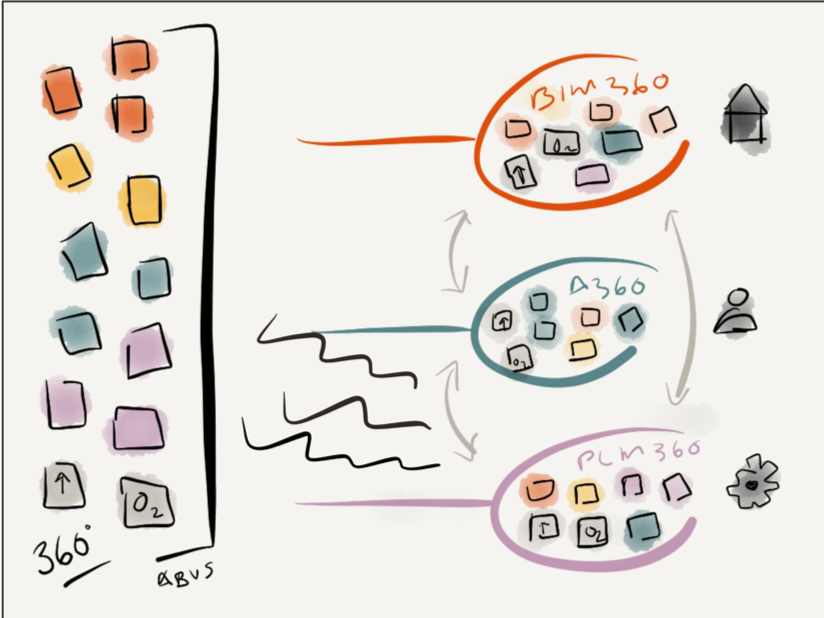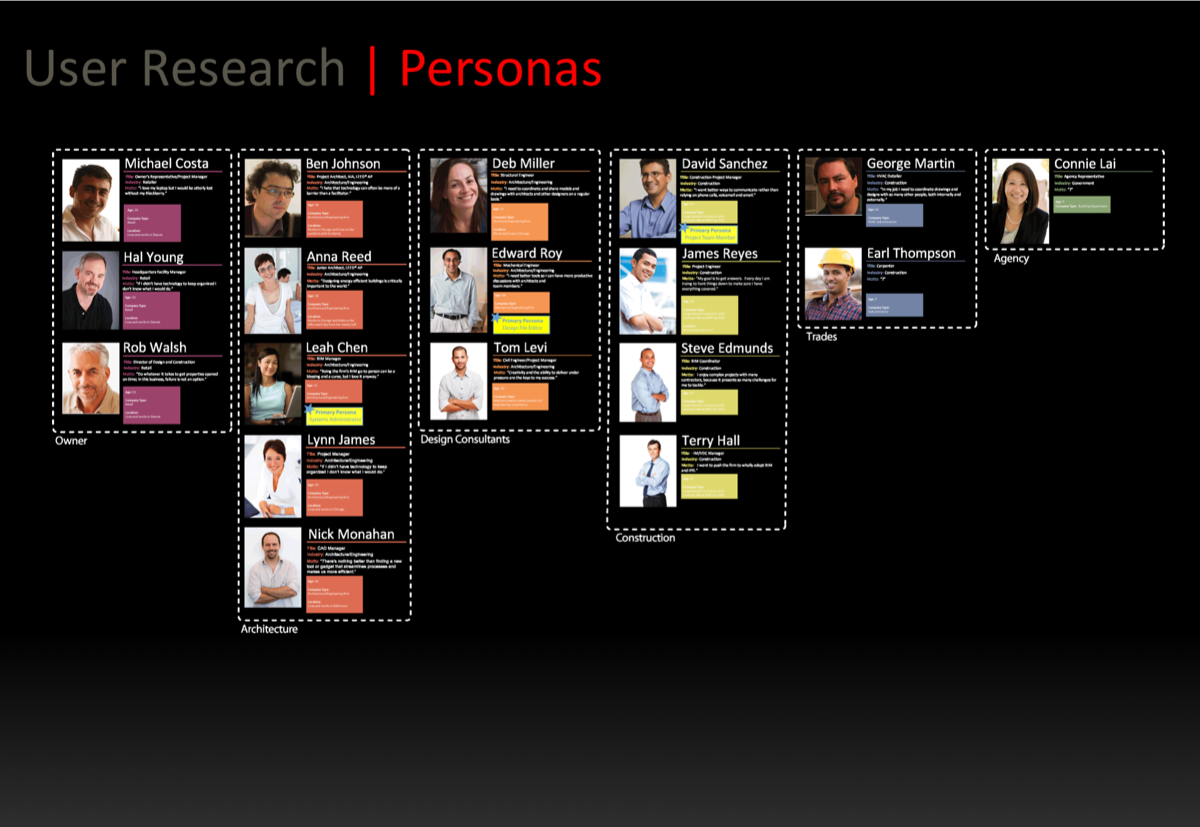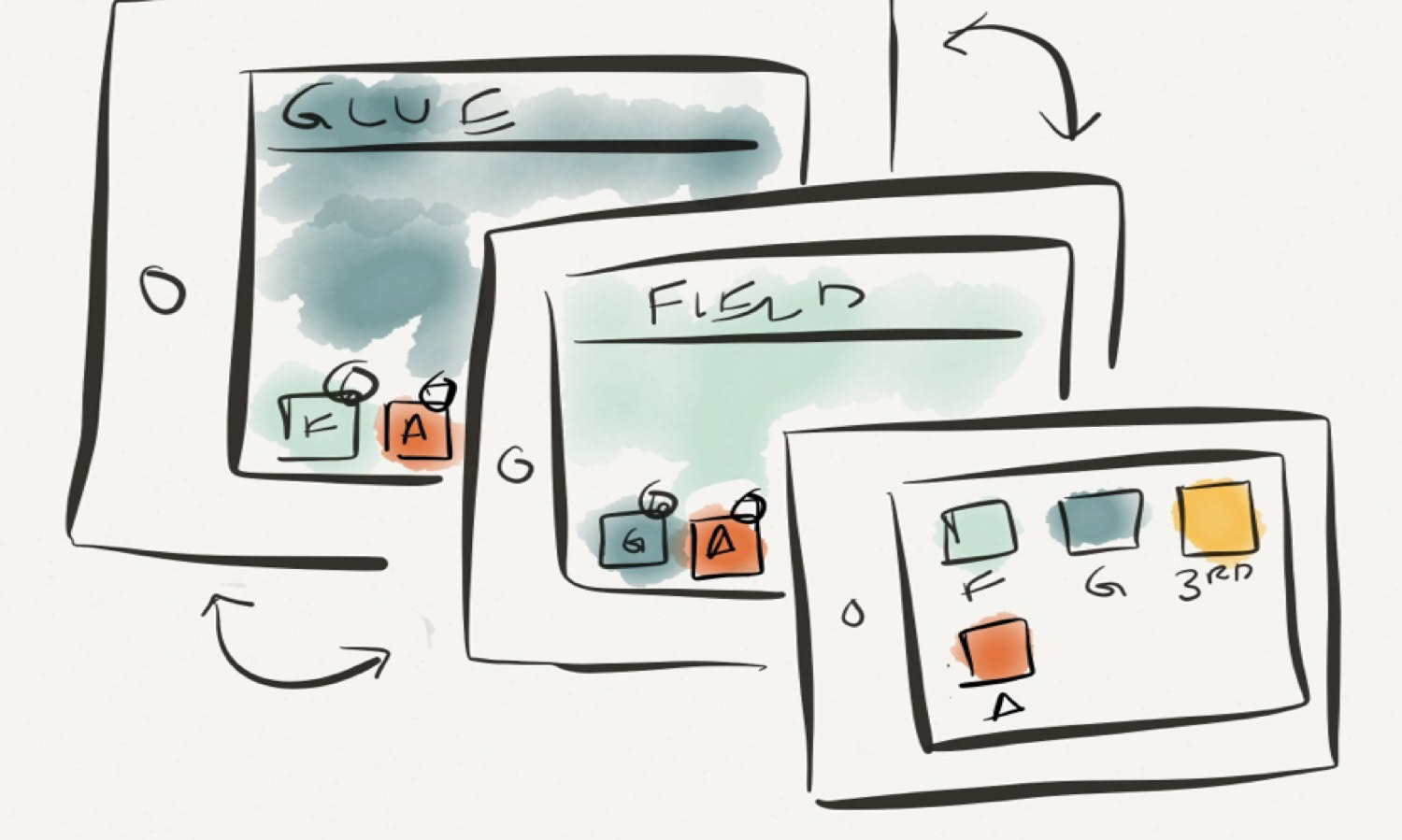 Problem
: Disruptions in the construction industry due to changes in cloud, social, mobile and legal technologies unaddressed by current offerings
Solution
: Envision a change in meaning for the industry through user-centered and innovation design practices
Result:
A unifying vision for the future of the Autodesk construction offerings that would lead to the BIM 360 platform and it's rapid revenue impacts
After the tactical goal of unifying BIM 360 was completed, I redirected my team to imagine how we might make a more impactful change on the construction industry.
We embarked on a series of explorations to envision how cloud and mobile opportunities could capitalize on legal and financial contract innovations happening in the industry.
This led to a series of high-fidelity product visions intended to drive the product management and engineering teams' roadmaps for the the next several years.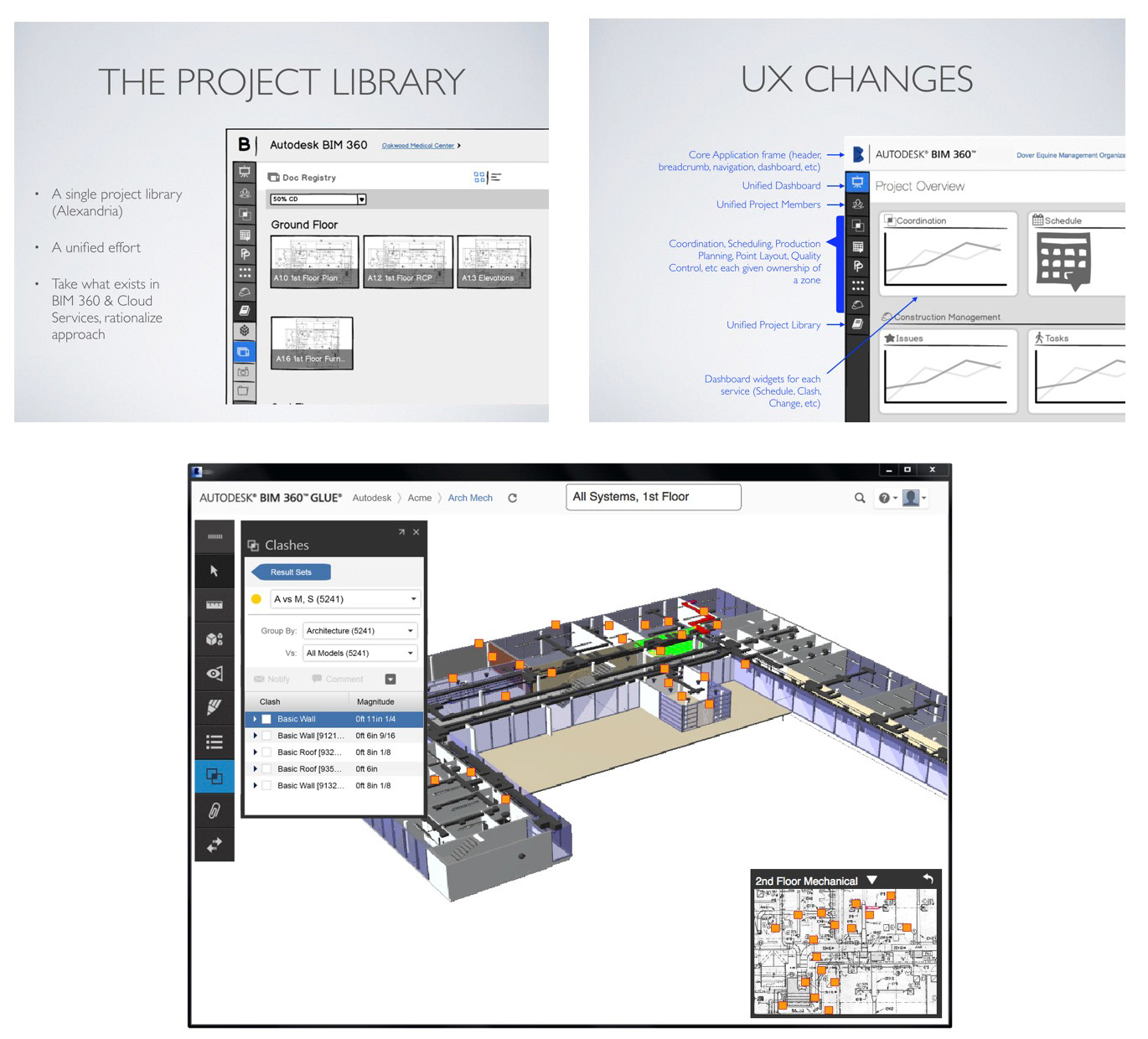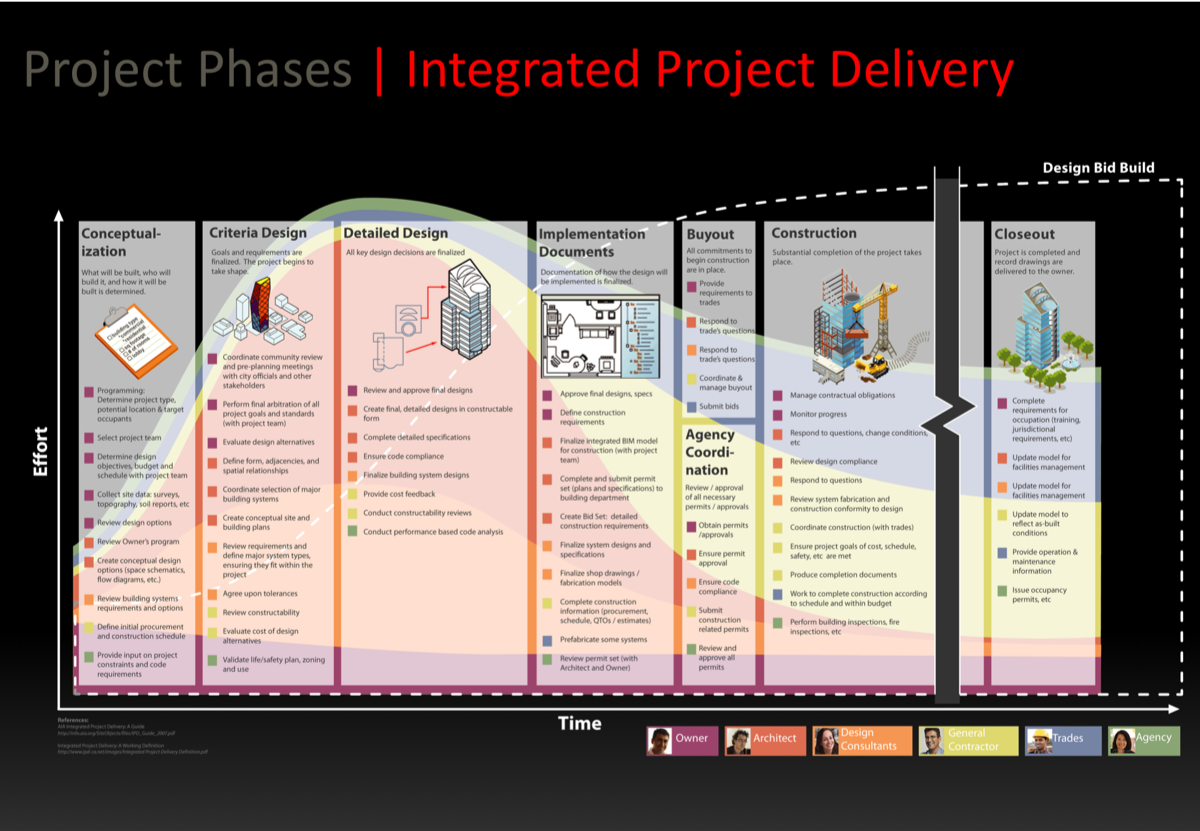 The high-level visions didn't stop product teams from operating in silos that mapped to the acquired products.
I realized we had colored in too much of the picture. We left too little room for other discipline leads to participate in the vision.
I worked with my UX architect and senior designers to produce a new lower-fidelity version of the vision.
We focused on creating persona-driven experiences that combined the data across the silos and delivered a seamless environment for each user.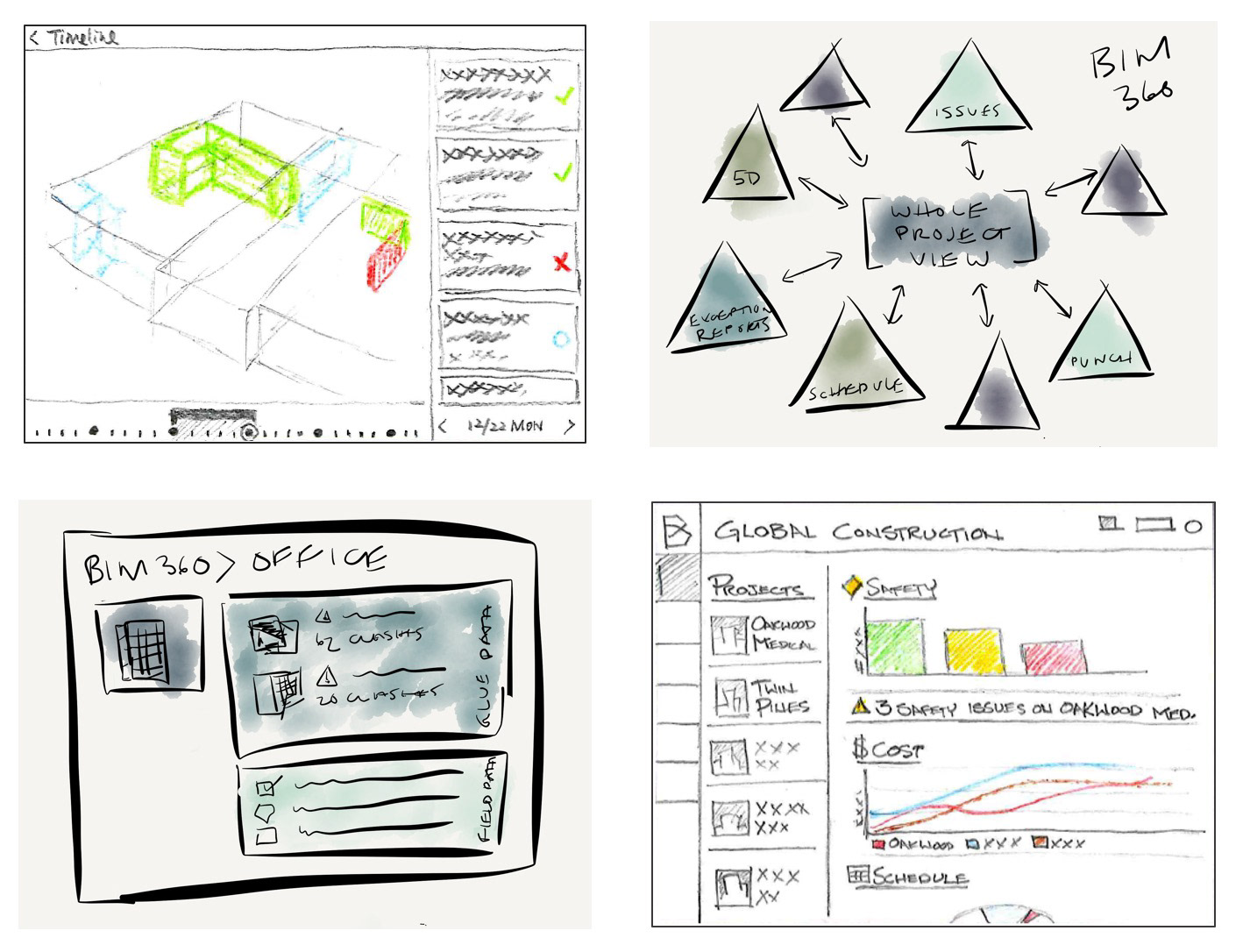 Taking the learnings from both explorations gave us the seeds of our big idea.
Merging previously separate visualizations such as 2D drawings, 3D models and other tabular or specification data into a single experience created a new way of looking at construction data.
This drove a better collective understanding of our destination and we began to see the operational silos break down.
Here you'll find a video mockup we created to illustrate the essence of the vision.