Problem
: Find professional use for an emerging device category and unify the data from previously disconnected products being sold as a suite; take advantage of a partnership with Apple to explore enterprise uses for the Apple Watch
Solution
: Create a vision and prototype for a watch-based application that brought together data from BIM 360 Field and Plan
Result:
 Beta application that showed watch capabilities, joined data from the two separate products and that acted as a forcing function for creating a phone-factor app that had previously been tablet only 
When the Apple Watch was announced we got the opportunity to test some of the ideas from the BIM 360 Vision.
All of our existing apps had distinct data boundaries. We also had only produced apps for the iPad despite many customer requests for smartphone support.
I worked directly with a senior designer to propose an app codenamed "Mocha". Mocha would bring together data from the BIM 360 Field and BIM 360 Plan products on the iPhone and Apple Watch.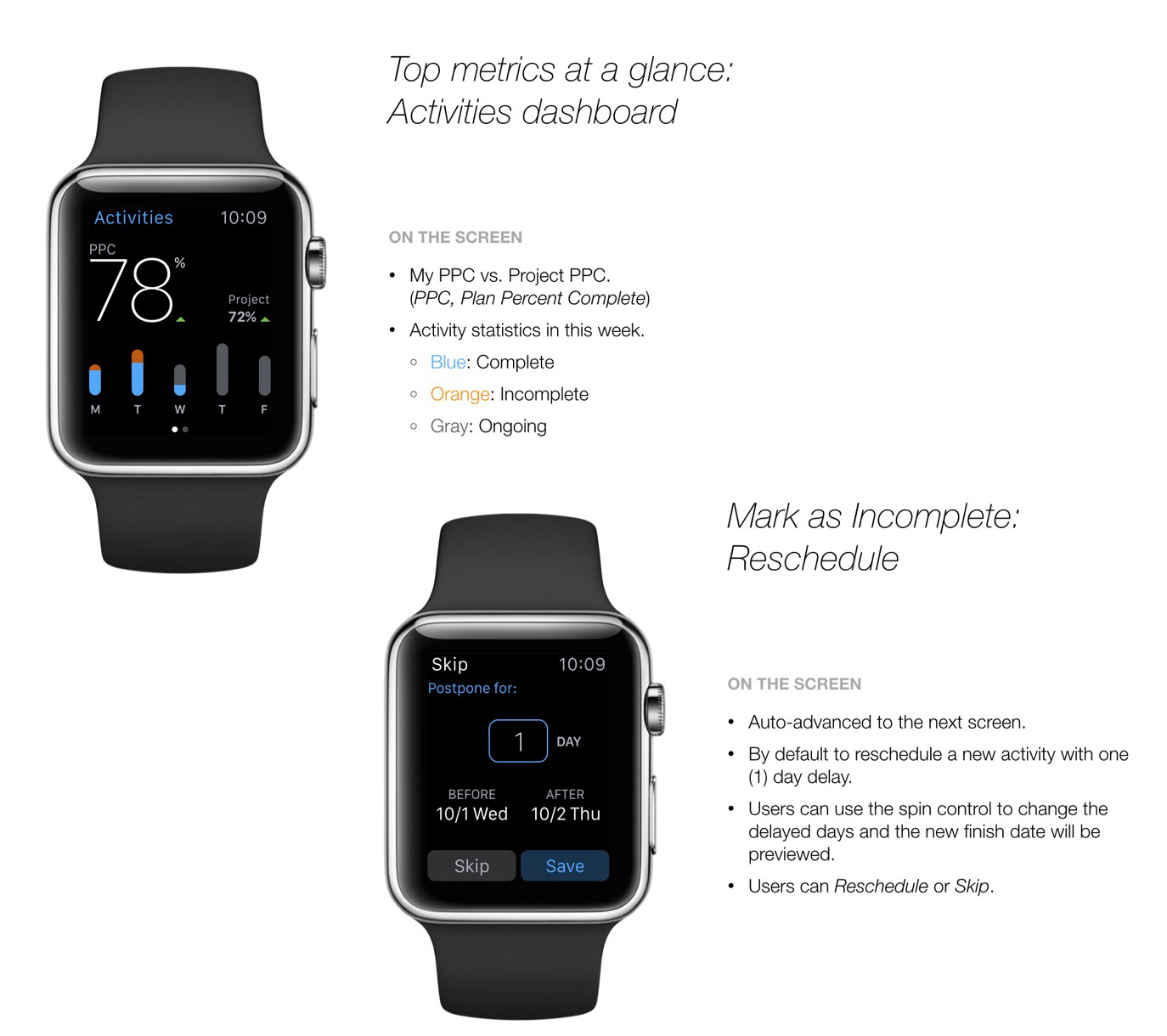 The video here shows Mocha in action.
This is a live prototype which allowed us to modify the interaction patterns before providing final specifications to the engineering team.